If you want to become a bartender in Arizona, it's important to be prepared to know what will be required of you when you start applying at local bars and restaurants that sell alcohol. 
Arizona has pretty straightforward laws about bartending. The only state requirement is that all bartenders must be 18 or older to bartend in Arizona. 
Who Can Serve Alcohol in Arizona?
As far as the Arizona Department of Liquor Licenses is concerned, anyone 18 or over can serve alcohol as a bartender or server. There are liquor licenses but no other statewide laws governing the bartending industry in Arizona.
Do You Have To Be of Legal Drinking Age To Serve Alcohol in Arizona?
The legal drinking age for purchasing and being served alcoholic beverages in a bar or restaurant in the United States is 21 years old. 
Most states, including Arizona, also have their secondary requirement for what age you can serve alcohol in a food and beverage establishment. Arizona does not require alcohol servers to be 21 (legal drinking age); they require them to be 18 years of age to serve alcohol as a bartender or server. 
Laws have been known to change, so it's important to check this information regularly if you are on the younger side of the minimum age range. If laws change while you are a bartender, your employer will likely make you aware if the changes impact the conditions of your employment.
Does Arizona Require a Bartender License or Certification?
No, in Arizona, there is no bartender license requirement. As long as you meet the age requirements, you can legally start bartending.
Although Arizona does not have any specific training or certification required for all bartenders to complete, you may be asked to take a training or obtain a certification for your specific employer's requirements. 
Depending on the establishment or county you are working in, you may also need to get certified as a food handler.
During the application process, you might encounter additional requirements that your potential employer may require of you, including TIPS certifications, Basic Arizona Title 4 Certification, or even company-sponsored alcohol training. This is an important question to ask when you are interviewing for jobs. 
TIPS certification and Title 4 Certification can be taken online with 360Training.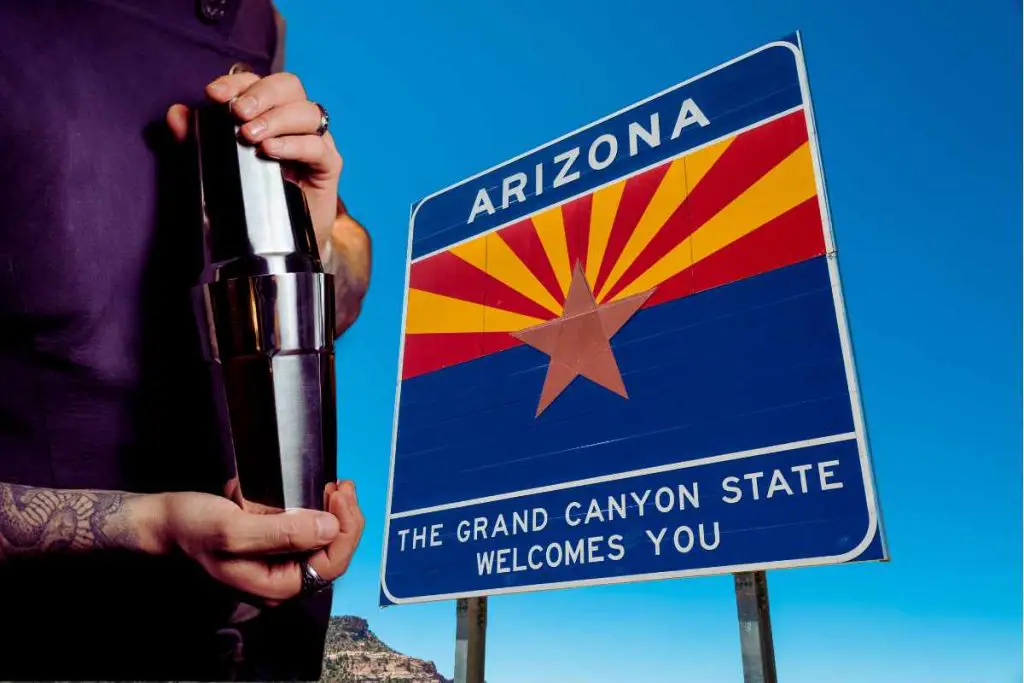 What Is Basic Title 4 Certification?
The Basic Title 4 certification course, sometimes called a "bartender license", is the most common alcohol course certification that a bar or restaurant will likely ask employees to take in Arizona. It is not required by law in Arizona, but many employers will require it for employment. For this reason, it's sometimes called the "Arizona bartender license."
The Basic Title 4 training is designed to educate anyone working, including employers and managers, in the food and beverage service industry on Arizona alcohol laws. The training certification is good for three years upon completion and is often required for all employees who serve alcoholic beverages. 
State-approved Title 4 Certification can be taken online with 360Training.
Are There Different Types of Basic Title 4 Certifications?
The Arizona Department of Liquor Licenses has two main Basic Title 4 certification options: basic alcohol course training and management training. Both courses only need to be taken every 3 years to remain current, and depending on your employer, you may or may not be required to take one or both courses.
The basic training is designed for servers, bartenders, bar security, and other support personnel. This general training is designed to teach the basics about the most current Arizona alcohol laws. 
The management training is a bit more in-depth for managers actively involved in the day-to-day running of the business.
It is required for everyone who works at the management, ownership, and shareholder level in an establishment that serves alcohol, especially those managers actively involved with employees. This certification covers daily operations, employing and managing staff serving alcohol and more. 
Where Can I Take a Basic Arizona Title 4 Certification Class?
Several providers offer Basic Title 4 ("bartending license") training in Arizona. The Arizona Department of Liquor Licenses and Control website contains a full list of training providers. 
The great thing about the Basic Title 4 certification is that most providers offer it as an online course. An online course makes it easy to fit the training into your busy schedule without attending an in-person class at a bartending school that might be held at inopportune times. 
State-approved Title 4 Certification can be taken online with 360Training.
If you prefer a classroom setting, in-person courses and online classes are available, but you can choose what works best for you.
How Much Does the Basic Title 4 Course Cost?
The Basic Title 4 certification (commonly referred to as the "bartending license") costs vary between the different providers, but on average, it ranges from $20-$50.
How Much Do Bartenders Make Hourly in Arizona?
Bartenders in Arizona fall into the "Tipped Minimum Wage" category, earning $9.80 per hour. 
Many restaurants and bars may offer more competitive wages than the state minimum wage, but it will vary from establishment to establishment. Most bartenders rely on their tips for most of their income because it can greatly increase your hourly rate depending on where you work. 
Will a Criminal Background Prevent Me From Getting a Bartending Job in Arizona?
Arizona has no state laws prohibiting someone with a criminal record from getting a job as a bartender. 
Many employers that sell alcohol may perform their background check as part of the pre-employment screening. If the criminal history is uncovered in the background check process, that may hinder the chances of getting a job.
If this concerns you, it's important to prepare to be upfront with the interviewer and share your story. You might be able to work around employer requirements if you offer the information willingly before it comes up in a background screen. 
Now that we've covered the "Arizona bartender license", you can read here you're interested in a bartending license in other American states.