Miami is known for its thriving nightlife scene, with bars and clubs lining the streets of South Beach and beyond. Behind every great bar is a skilled bartender who can mix up the perfect drink and keep the party going all night.
With the demand for talented bartenders rising, it's no wonder that bartending schools in Miami are becoming more popular than ever. These mixology classes provide aspiring bartenders with the training and education they need to master the art of mixology and the best cocktails to jumpstart their careers in the industry.
Bartending Schools Around Miami, Florida
When selecting a mixology class in Miami, consider class schedules, courses, and job placement aid. Most schools help graduates secure employment at local bars and restaurants, while some partner with national chains and large-scale employers.
Here are some bartending schools in the Miami area. We recommend you check their rating with the Better Business Bureau (BBB) before committing money to a mixology class with them. Even national schools can have different quality trainers depending on the location.
Here are some schools in the Miami area:
Elite Bartending School of Southwest Florida
Elite Bartending School and Event Staffing Southwest Florida classroom provides a unique, hands-on education in practical bartending at the Celsius Nightclub. Established in Miami, Florida, in 2007, Elite Bartending School and Event Staffing is a state-licensed bartending school that offers current and applicable high-volume bar training and mixology education.
With over 20 years of experience, the school's owners serve as instructors, ensuring a knowledgeable atmosphere and patient education process. Students can practice behind the bar on Sundays before or after class at the Ft Myers location, providing a unique learning environment to master their craft when class isn't in session.
The school uses only its graduates for all event staffing opportunities, providing students with money-making gigs long after graduation. Elite Alumni have lifetime memberships with access to all job placement and event staffing opportunities at any of the 10 Florida locations.
2213 Main St., Fort Myers, FL 33901-2900,
Phone: (239) 900-6701
Website: elitebartendingschoolsouthwestflorida.com
786-BARTEND Bartending Schools
The mixology classes offered by the school are designed to train bartenders continuously to enhance their skills and advance their careers. The range of services provided by the organization includes State Licensed Bartending School, Spirits Tasting and Certification Classes, Advanced Mixology, Cocktail Workshops for groups or parties, and full-service Event Staffing.
Each instructor has more than 20 years of practical experience in the industry and is highly trained and certified. The courses are taught by experts in the industry who are mixologists, spirits educators, and Miami natives with extensive knowledge of the city's bar industry history.
The workshops and cocktail classes are perfect for entertainment, group fun, celebrations, corporate team-building events, birthday parties, and bachelorette parties. The bartender's workshop is designed to create and for ongoing training for graduates.
6844 NW 169th St, Hialeah, FL 33015
Phone: 786-227-8363
Website: 786bartend.com
ABC Bartending School
Located in Miami, FL, ABC Bartending Schools offers training in four qualifications: Bartender License, Commercial Driver's License (CDL) Class A, Manual, and mixology classes for Mixology Certification. The time to complete the education ranges from one week to two months, depending on the qualification, with a median completion time of two weeks. The cost of attending ABC in Miami varies from $500 to $600 depending on the qualification, with a median cost of $500. Most reviewers responded that they paid for the training themselves.
The most commonly reported benefits of attending class at ABC in Miami include "Good teachers" and "Hands-on training." Respondents also mentioned "Helpful career services" and "Positive environment" as notable benefits. ABC in Miami has been reviewed 11 times with an average rating of 4.73 out of 5. About 91% of reviewers would recommend ABC in Miami to a friend.
911 Alton Rd., Miami Beach, FL 33139
Phone: (305) 267-1446
Website: www.abcbartending.com/bartending-school-miami.php
Corporate Mixology Classes in Miami
In Miami, there are various options for corporate mixology classes, cocktails too, perfect for team-building or a fun class to celebrate a successful end of year by making some amazing cocktails with coworkers.
786-Bartend has offered cocktail-making classes since 2009. They offer Team Building Classes, casual classes for friends and family, and Learn the Art of Cocktail-Making designed to make you a confident bartender.
BarChef offers drinks classes for groups at one of their locations or on-site.
Elite Bartending School Miami provides 1-2 hour workshops great for corporate events or team-building exercises.
Mixology Classes Miami offers cocktail-making classes for corporate events and bachelorette parties.
Mixology: An Art We Can Teach Online
If you want to get your feet wet, take an online mixology class as a cheaper option to learn some amazing cocktails and drink-making tricks.
We recommend looking at courses such as cocktail classes offered by Masterclass and A Bar Above's training for working bartenders. See this article for more information on classes available online.
Cocktail Bars Offering Mixology Classes in Florida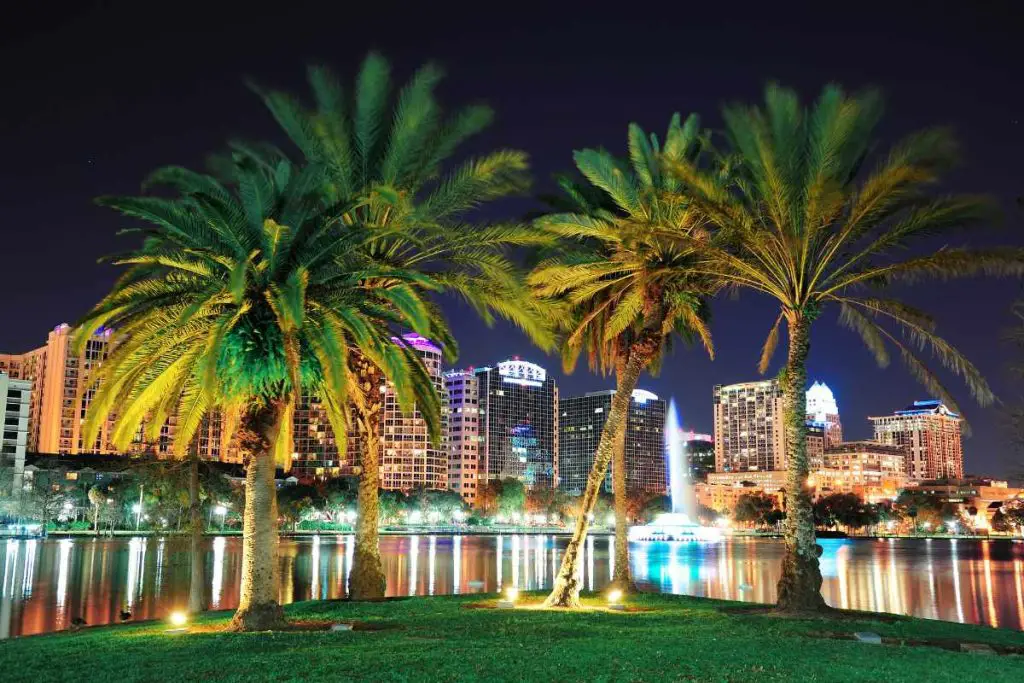 Cocktail bars have been offering mixology classes for years – they're a fun way to learn tips and try some delicious cocktails. Most cities in Florida, from Orlando to Miami, have bars with mixology classes.
Even event companies offer on-site cocktail events, such as Elite Mixology Workshops (seven locations across Florida, plus Nashville and New Orleans), perfect for your next party at your home or venue.
If you're unsure where to start, check sites like Eventbrite or Yelp for local mixology class listings.
Miami Bartending Schools FAQ
Here are some common questions people ask about bartending schools and Miami mixology classes.
How Old Do You Have To Be To Be a Bartender in Miami?
You need to be 18 to bartend, make cocktails or serve alcohol in Miami, according to the APIS.
How Do I Become a Bartender in Miami, Florida?
Like many states, there is no legal requirement to get a bartender license in Miami, Florida. However, many establishments will want employees to have some kind of training, such as those offered by the Florida Responsible Vendor Act
We have a full guide to becoming a bartender in Florida here.
Conclusion
In conclusion, if you're looking to start a career in mixology in Miami, choosing the right school is crucial. With so many mixology classes available, it's important to consider factors such as class schedules, courses, and job placement aid. The bartending schools in Miami offer various services, from hands-on training to online courses and full-service event staffing.