Are you dreaming of a career in hospitality, creating signature cocktails and other drinks and delighting your friends, family and patrons with your mixology skills? Professional training equips you with the necessary skills and gives you a competitive edge in the job market.
Today we'll explore some of the top bartending classes and courses in Toronto that will help you shake, drink, stir, and pour your way into a fun and fulfilling career behind the bar.
Bartending Schools
Bartending School of Ontario
At the Bartending School of Ontario, students can take a bartending skills course or a fun cocktail and mixology workshop with classes such as Cocktails 101. The school also serves as a destination for obtaining a Smart Serve certification for $85.
2159 Danforth Ave, Toronto, ON M4C 1K2

Phone: (416) 466-7847
Website: https://www.bartendingontario.com
Toronto Institute of Bartending
The training programs, private events, and classes held at Spirit House have now moved to the Distillery District. At this location, individuals can pursue a bartender certification for $359 per course and participate in three cocktail-making workshops for $59.
16 Trinity St, Toronto, ON M5A 3C4

Phone: (416) 862-7272
Website: http://www.torontobartending.com/
BareBones Bartending
This school currently provides two courses, each catering to different interests and requirements. The $99 BareBones Course is available online, and the $69 Cocktail Workshop class can be attended in person at venues and events like Dumbo Snack Bar.
2-20 College St, Toronto, ON
Phone: (647) 867-7282
Website: https://www.barebonesbartending.com
George Brown
This Ontario college has a well-regarded hospitality program. It offers a variety of food and beverage courses and workshops that explore the world and art of drinks, cocktails, and bartending. Students can take classes and expand their knowledge of Mixology, Cocktails, and more.
Website: https://coned.georgebrown.ca/courses-and-programs/mixology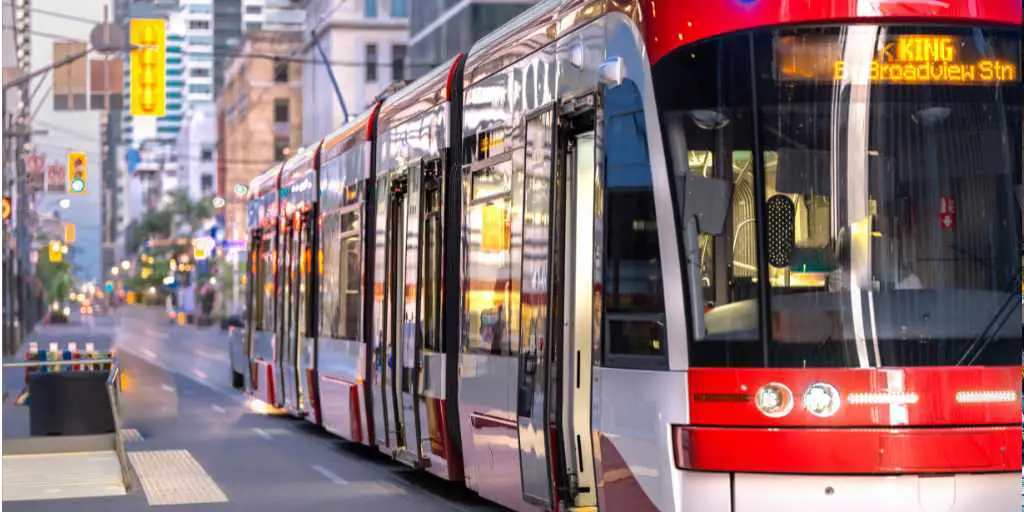 Cocktail Classes
If you're not looking for a full-on bartending class and maybe want to learn (or try some) fun new cocktails, Toronto has several cocktail-making classes and workshops you can try out.
BarChef
BarChef, famous for its outrageous cocktails, offers a range of mixology and other cocktail classes, events and workshops. Attend a class on cocktails and spirits while sipping on fabulous concoctions. Seminars last 30 to 40 minutes and are available at the Queen West bar, or they can come to you.
472 Queen St W, Toronto, ON
Phone: (416) 868-4800
Website: https://www.barchef.com
Grey Tiger
The Bloordale bar provides three cocktail-making classes led by co-owner Ryan Ringer. For beginners, they offer an Intro to Cocktail Basics class for $85. After completing the intro course, move on to their intermediate cocktail-making class to learn more about vermouth for just $75.
1190 Bloor St W, Toronto
Website: https://www.greytiger.ca
Civil Liberties
To take cocktail classes and elevate your game, visit this bar near Bloor and Ossington. They offer cocktail classes and teach the fundamentals over four days. Classes run from noon to 3 p.m. and cost $400 per person.
878 Bloor St W, Toronto, ON M6G 1M5
Phone: (416) 546-5634
Website: https://www.civillibertiesbar.com
Famous Last Words
This literary-themed bar in the Junction is more than just a fun spot for friends to geek out. They provide $60 cocktail classes that teach all the tricks of the trade. Classes include four cocktails across various styles and spirits, last 90 minutes, and take place on Sundays from 4:30 p.m. to 6 p.m.
392 Pacific Ave, Toronto
Phone: (416) 792-5200
Website: https://famouslastwordsbar.com
Grand and Clover Cocktail Co.
In addition to offering services for corporate celebrations and special occasions for family and friends like birthdays or bachelorettes, Grand and Clover hosts a variety of community workshops. Workshops start as low as $65.
73 Bathurst St Studio 304, Toronto

Phone: (416) 885-0097
FAQ about Toronto Bartending schools
How much is bartending school in Toronto?
The cost of bartending schools in Toronto varies depending on the institution and the specific course or program. Prices range from $65 for a single workshop to $400 for a comprehensive bartending program. Some examples of pricing include:
How do I become a bartender in Toronto?
To become a bartender in Toronto, here are some tips:
Complete a bartending course or obtain relevant experience through on-the-job training.
Obtain your Smart Serve certification, which is required to serve alcohol in Ontario.
Prepare a resume that highlights your bartending skills, certifications, and experience.
Apply for bartending positions at bars, restaurants, and other venues that serve alcohol. Getting a position as a barback can help give you experience.
Network with industry professionals to learn about job opportunities and stay updated on the latest trends and techniques.
Do you need a license to bartend in Toronto?
In Toronto, bartenders must have a Smart Serve certification to serve alcohol. This certification is mandated by the Alcohol and Gaming Commission of Ontario (AGCO) and ensures professional bartenders, and you understand your legal responsibilities and the safe service of alcohol.
What is the minimum wage in Toronto for bartenders?
As of 2023, the minimum wage for serving alcohol in Ontario is $15.50 per hour. In 2022 the Ontario government changed the employment standards to eliminate the lower minimum wage that liquor servers used to be paid. Today the minimum wage is tried to the Ontario Consumer Price Index. Check the Ontario Employment Standards Act for the current minimum wage.
Conclusion
While not a requirement, investing in a professional bartending course can propel your career to new heights by equipping you with the skills and confidence to excel in the dynamic world of mixology.
With so many exceptional bartending and cocktail class courses available in Toronto, there's never been a better time to explore your options and take the first step toward a fulfilling and successful career behind the bar.